Funds were raised through a Customer Register Round-Up initiative, along with a Hy-Vee partner match. This donation from the Cedar Rapids, Coralville, Iowa City and Marion Hy-Vee Stores is just a small token of appreciation from Hy-Vee, for all that our local Veterans have sacrificed. We are so honored to be a sponsor of the Eastern Honor Flight organization. You all do tremendous work.
Pictured from left to right are Dick Bell, President of Eastern Iowa Honor Flight, Kristy Staker, Tracy Kading, Andy Streit, Chris DeSaulniers, Jeff Carter, Kent Cole, Amy Kramer,Jeff Mallory, Katie Good, John Weaver, KC Lyons, Tom Boubin, Greg Wery, Brian Wilken, Jan Nichols.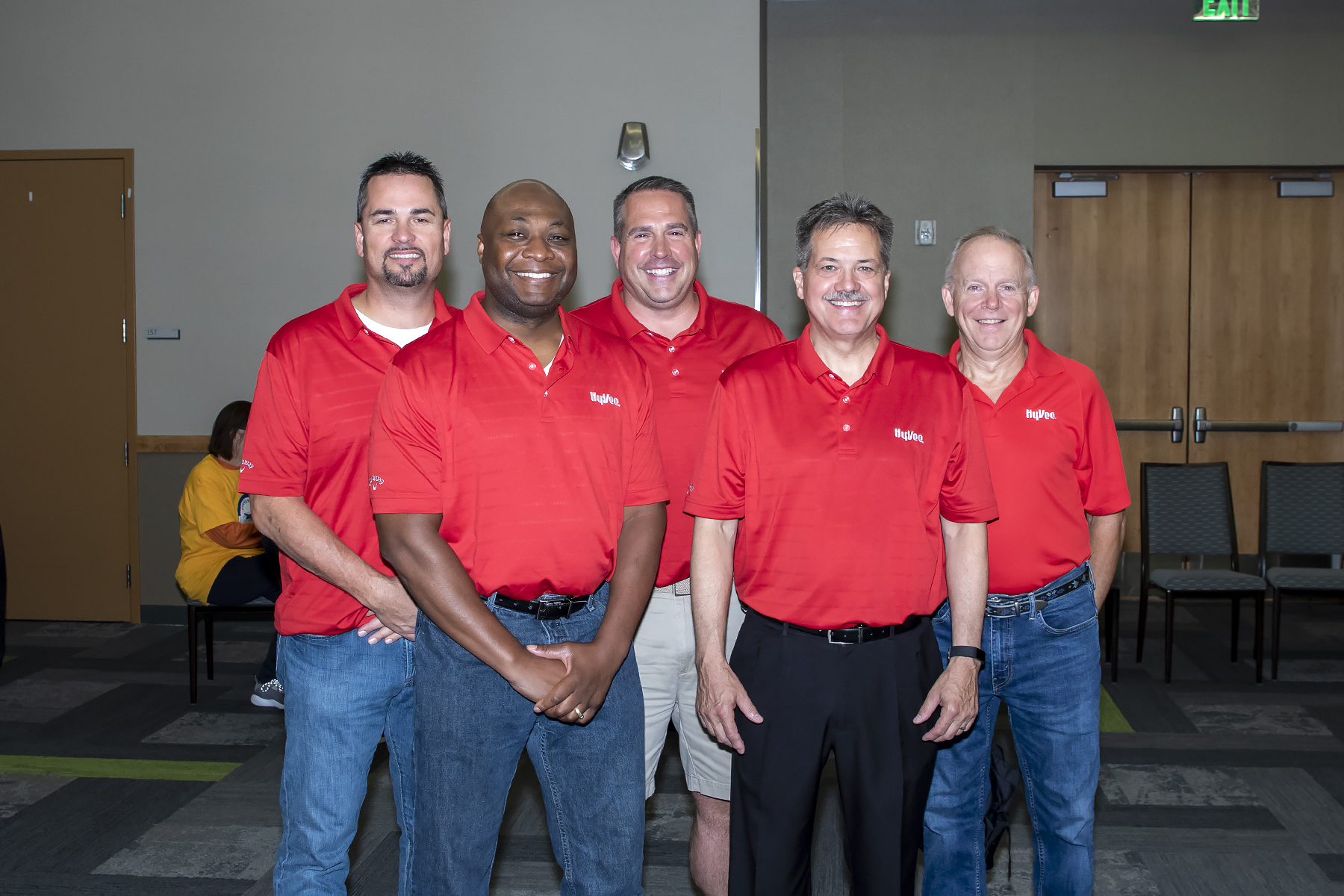 Left to Right: Brian Wilken, Jeff Carter, Andy Streit, Kent Cole, Greg Wery.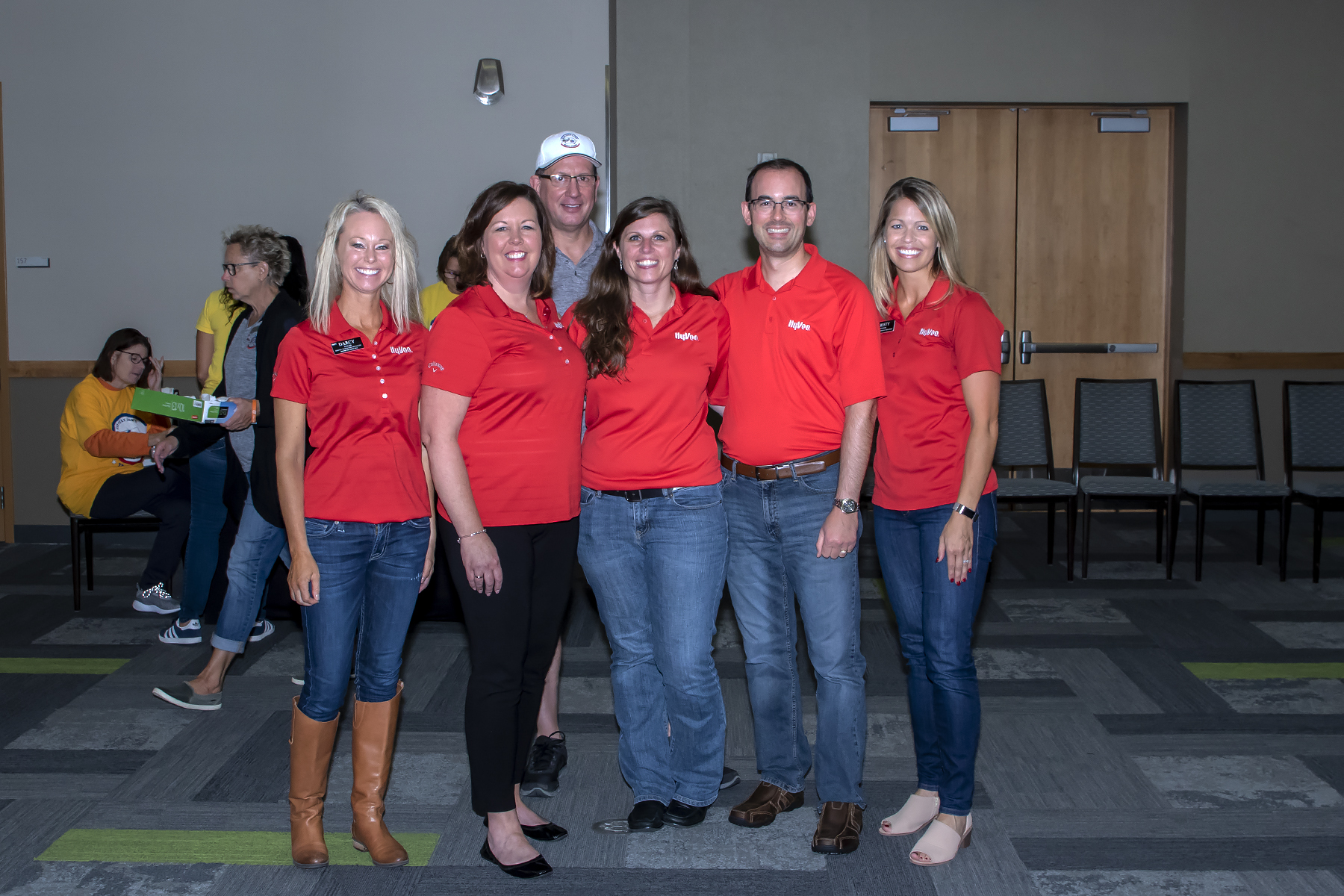 Left to Right: Darcy Staab, Amy Kramer, Tracy Kading, Katie Good, KC Lyons, Kristy Staker.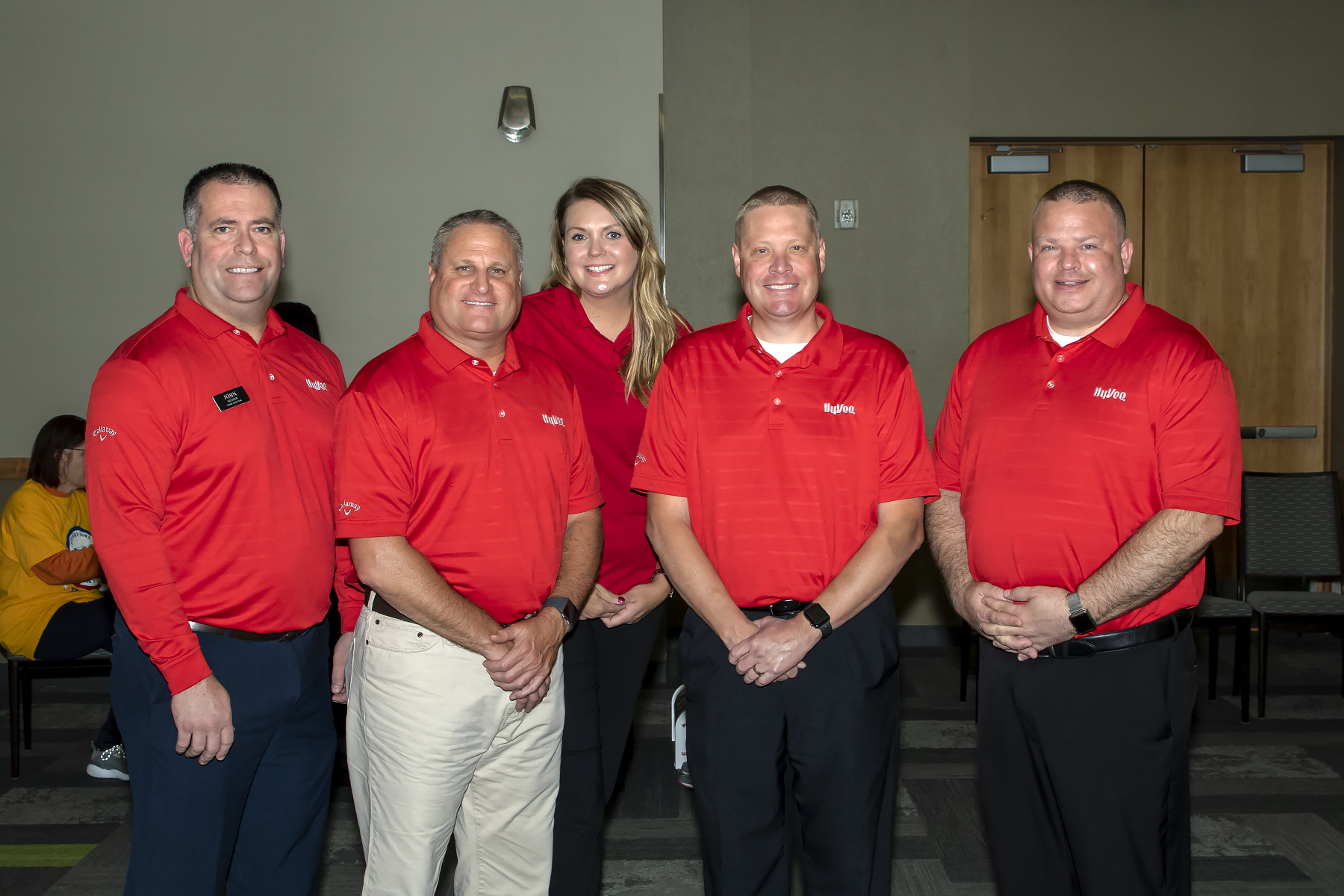 Left to Right: John Weaver, Tom Boubin, Jan Nichols, Chris DeSaulniers, Jeff Mallory.